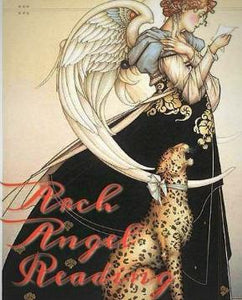 Not everyone, can have an archangel sit on down right next to them- and let their kindred clients know- exactly, why this archangel is in there life, and how to use this archangel thru each uphill battle, and how these archangels remember time, little memories we all seem to forget or big traumatic memories , you cannot mistake, thru the power of the bible and the Lords Prayer, I channel them with archangels Micheal Sword, to give you the dividends of heavens strength by the serenity of their grace. There  are 72 angels of God, and some of them are personally connected to you watching you view this...
Archangels are what you need, and I give you, your personally set of angels.
How to call on them, when to call on them, what do they know about you, why you need to call on them and why they are reaching out. 
Archangels saved my sister's life from a stroke, hemorrhage in her brain and kidney dysfunction when everything was against her from living.... she was a miracle patient. So do not think what I am teaching you- will not magnify outcomes strongly against you or your families health. They perform miracles both goal-oriented and in all walks of life. Never doubt them. 
$110 is pretty cheap, for a reading that is extremely priceless to regaining value back in your life-allowing them to bring the strength where you are weak and the miracles to be witnessed.
They supply all their messages and requests from the past, present too future.
As I go into a trance calling upon them separately, they are such a bright force and are guaranteed to take away full anxiety and get you to finally rest from your hectic lifestyle and answer your overworked questions.
You will get as many angels as you have, personal angel cards- and what they want to say in conjunction personally, and sometimes mediumship comes in and makes the power of the angels stronger.
What you get: 
Lifesaving Emergency Kit: I give a 3-day prayer from Virgin Mary that was passed down to me by my great-grandmother, that works exceptionally well and the list of angels to call upon/trance into when you feel an intuition of something being off that could take away a life.  
Along with this, you will get a prayer from each personal archangel, altar recommendations and a sage stick blessed upon by your archangel. 
Please, DM @Angelsdirected or Email Angelsdirected@gmail.com with your receipt.